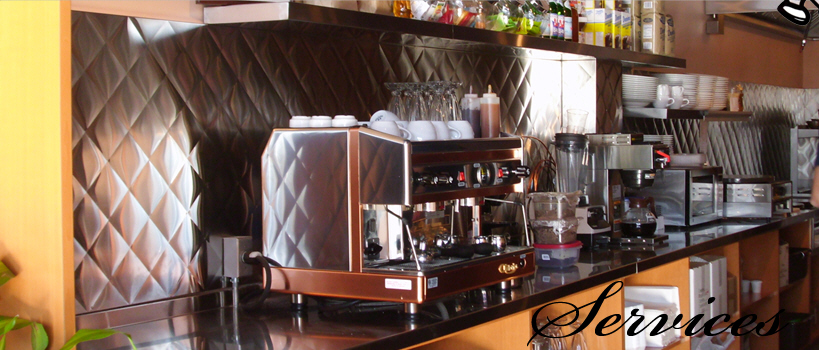 As a cabinet manufacturer first and foremost, our primary concern focuses on building customers beautiful and durable products for their homes and offices. Nevertheless, itís the services we our customers that prove most valuable to them and often noted for their continued business.

Kitchen Measure & Design:

Free kitchen measure and design services are available to customers planning a kitchen renovation project. Our only requirement for customers is to make an appointment first at our office, bringing approximate dimensions of the space that we can later verify, so we can review product preferences and set costs expectations before arriving at your home or beginning any design tasks. Bath customers are encouraged to measure their room themselves and can discuss whether on-site measurement is necessary when they meet with our office staff.
Live on Long Islandís east end or Manhattan and the five boros? Or maybe Connecticut or Westchester? A nominal trip charge fee is required, as our office for details.

Delivery:

We offer jobsite delivery standard on our kitchen cabinet projects (New York City and East End subject to additional trip charge). Also, solid surface tops include delivery (excluding mileage overage charges if you live in New York City or the east end) in your estimate. Laminate countertops, vanity cabinets and small furniture pieces are subject to a delivery fee thatís based on delivery destination & distance. Please call for details.

Installation:

Installation services are available for many of our products, including complete kitchens, wall units, closets and custom furniture pieces. Laminate countertops can be put in by our installers but we will not remove existing tops or disconnect/hookup plumbing after the new top is installed. Solid surface tops include installation in their pricing, with exception to stock vanity tops.

Commercial Estimating:

Builders and Contractors of commercial projects are encouraged to contact our office for laminate and wood casework & installation estimates. However, we will not bid more than 3 projects on a rolling 12 month period if none are awarded to us. Itís our goal to provide great customer service and canít invest our limited resources to estimating infinitely.